WWW Wednesday is hosted by Sam from Taking on a World of Words. Want to participate??? Answer the following questions and leave a link in the comments of Sam's WWW Wednesday post.
The questions are:
What are you currently reading?
What did you recently finish reading?
What do you think you'll read next?
Currently Reading?
As of right now I am not reading anything, because I finished a book right before I sat down to write this post. But I will be starting Passenger by Alexandra Bracken ASAP! (Hopefully I can get this read by the Booksplosion live show!)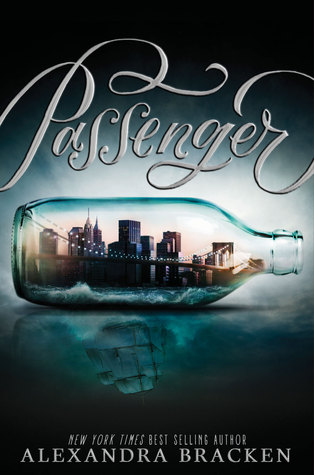 (This is the most stunning book cover EVER!)
Recently finished reading?
I just finished Off the Page by Jodi Picoult and Samantha Van Leer! It took me A LOT longer to finish this book than I would have liked and it was not the best but it was an okay read and I did enjoy it.
What do you think you'll read next?
I will probably pick up the unread Deadpool comics I have hoarded up. I want to read as much Deadpool as I can in preparation for the movie! (And I want to read something that's not very time consuming so I'm ready for Glass Sword!)
Be sure to tell me what your answers are!