I've been reading Lady Midnight since March 8th and…….I FINALLY FINISHED IT!!!!!!!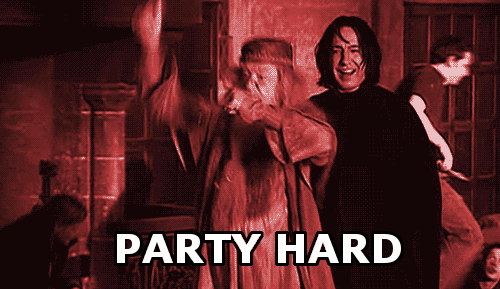 This book was a masterpiece, as we all knew it would be. I just really wish life and reading slumps hadn't interrupted me while reading so that I could have experienced it all at once.
This review is going to be filled with spoilers so if you haven't read Lady Midnight yet, go do so…..like NOW.
You're seriously missing out if you haven't read this book.
But, anyway.
Let's discuss this book of greatness.
---
Okay, so obviously we should start with the prologue.
The prologue confused me, as I'm sure it did everyone else. Cassandra Clare's prologues and epilogues are always super important and usually my favorite parts of the book. But, this prologue really threw me. I was intrigued by this new character, Kit. And I liked him from what we saw of him in the prologue…but then we didn't really see him again until the end of the book. I didn't like that. I mean, it really surprised me when the truth about Kit was revealed and I completely understand why Cassie wrote it the way she did….but still. I was confused at first and I was upset that we didn't get to see more of Kit.
Moving on.
So when we meet back up with Emma, she's hasn't seen Julian or any of the other Blackthorns for the summer because they've been in Europe, so her only companion has been Cristina who is new to the LA Institute.
I really liked Cristina. She was a wonderful character. And I really enjoyed her story and her personality. She was a very loyal and kind person.
I was a little upset that the Blackthorns had left Emma alone all summer….but then, Julian and Emma have an adorable reunion scene and I was like "Okay, if they had to leave her alone just so that moment could happen then it was totally worth it."
I really love Emma and Julian. I loved what we saw of them and their relationship in City of Heavenly Fire, and I loved the progression of their relationship in Lady Midnight. Though, like everyone else, I was left devastated by the end of the book that they couldn't be together.
I hate everything Julian has had to face and handle.
He's not Ty, Livvy, Dru and Tavvy's older brother. He's their parent. I hate that he was left to take care of four kids and Emma on his own. He struggled to care for them all from the time that he was 12 and he fought to keep them all together. And he succeeded. He became an amazing parent. We also find out that Julian is running the Institute.
Julian is 17 years old and he is a parent to four children and he runs the institute by himself. Julian never ceases to amaze me. This boy could and would handle anything for his family, something that he constantly proves. I. JUST. LOVE. JULIAN!!!!!!!!!
Emma was basically the same as when we left her in City of Heavenly Fire. Albeit she's way more badass now….and she's kind of become a female Jace. Which is absolutely awesome. She had all the witty lines and was always showing off her skills. I loved it.
I was disappointed to hear that Emma and Jem weren't closer. At the end of City of Heavenly Fire I was so hopeful that they would have a familial relationship and that he would be a bigger part of her life. I mean, we learn that he's been off doing something very important, but still, it made me sad to hear that they didn't see each other more.
Okay, now I want to talk about Ty. I LOVE TY. He's so intriguing. I love his personality and quirks. I loved reading about his thought process and how he sees and understands the world and people so much differently then everyone else. It was so cute that Julian made him toys to help him with his anxiety; and that Julian put so much thought behind them. I hope that we get to see even more of Ty in the upcoming Dark Artifices books.
SO, the first really big OMG moment was the fairy convoy. I should probably start by telling you all that I love Mark. I've loved him since City of Heavenly Fire and I was so upset that he was taken from his family. I was seriously so happy when he was returned to them in the Sanctuary. But then, my heart was broken. When we get him back, he's under the impression that it is all a trick and he is so scared. We learn that Mark has been through horrific things in the last 5 years. He's had to endure torture, both physically and mentally.
But, Mark's time in Fairy also made him hilarious in the mundane/Shadowhunter world. Who else died laughing when he requested a plate of strawberries?? That was one of the funniest parts of the whole book.
Okay, so let's talk about the whole Annabel plot. I'm still not sure I have completely comprehended the whole Lady Midnight/Annabel/Malcolm thing. So much happened and I just don't know what to think about it all. Or feel about it all. IT'S JUST SO CONFUSING AND HORRIBLE.
Lady Midnight is Annabel Blackthorn. A Shadowhunter from a long time ago that fell in love with a warlock, Malcolm. But that was a time when Shadowhunters weren't allowed to be with downworlders. So her family murdered her. By putting her in a tomb. While she was still alive.
That is seriously the most fucked up thing that I have ever heard.
It is also revealed that Malcolm is the one who murdered Emma's parents and the one that is behind all of the other murders.
I could not believe that it was Malcom. I couldn't. I still can't. I really liked him. And I trusted him because he was like the Magnus of LA. And he seemed so harmless.
And I sympathize with Malcolm. He was in love with Annabel and she was taken from him for no other reason then the fact that he was a warlock and she was killed in a completely horrific way.
I'm really upset that they got Nightshade in trouble. He was their friend and they threw him under the bus. And it's not like he was doing something terrible. He just put some addictive powder in the sauce so people would keep buying his pizza. When you look at it like that, the guy who first put pepperoni on pizza should have gotten in trouble with the Clave….
Then the whole Kit thing was revealed. I'm still OMGing over this. Like, what do you mean he's a Herondale……REALLY!?!??! I JUST DON'T KNOW HOW TO FEEL!!!!!!!!!!!!!
And he's what Tessa and Jem have been looking for…….WHAT?!?!?! WHAT DO YOU MEAN?!?!?!
So……..I guess he's Jace's cousin….??? I don't know. But, I'm really excited because we get another Herondale!! And I don't know about you but I am SOOOOO shipping him and Ty. They would be the cutest couple EVER.
And lastly we learn why parabatai can't be together romantically. Up until the point when Jem tells us what happens to parabatai that fall in love we're all rooting for Jules and Emma to be together because it is obviously a stupid law that parabatai can't fall in love. But Jem says that it is because of the power that comes from parabatai falling in love. That it can drive them mad and that there is no coming back from that path.
So she freaking goes to Mark.
And asks him to pretend to be falling in love with her so that Julian will no longer be in love with her.
And he says "Why lie?'
…………..
I am devastated that Emma and Julian can't be together. And I am very upset that she went to Mark because she knows that a relationship between she and Mark will break Julian's heart.
But, I  do ship Mark and Emma. I've kind of always wanted them together.
And lastly, the epilogue. Annabel has been resurrected. What chaos will this bring??
Now, with all of that being said.
I don't know how to feel and……..
I. CAN'T. WAIT. UNITL. THE. NEXT. BOOK.
My favorite part: When Julian saved Emma from the ocean and then everything that proceeded to happen between them on the beach. It was pure perfection.
OBVIOUSLY.
---
So, those were all of my Lady Midnight thoughts and feels!
Did you see any of the twists coming? Was your heart left in a million tiny pieces? What was your favorite part? Who do you ship? Tell me all of your thoughts and feels down below!
---
Follow me!