I read this book per my awesome friend Anna's recommendation. We were having a conversation about our favorite contemporaries and she named Simon as one of hers. Thank you so much for telling me to read it Anna!! *sends virtual hug*
---
I'm sorry that it took me so long to finish this. I started this book on March 1st and I was in a reading slump when I started reading it. Then I put it down because Lady Midnight was released and I just couldn't resist. But, as we all know, it took me FOREVER to read Lady Midnight. So again, I apologize.
This review will have SPOILERS. So if you haven't read Simon vs. The Homo Sapiens Agenda, do so and then come back so we can discuss together!
Let's get onto the review!!
---
If I had to choose only one word to describe this book, it would be ADORABLE.
Becky Albertalli seriously had me laughing or flailing (sometimes both at the same time) through the entire duration of this novel.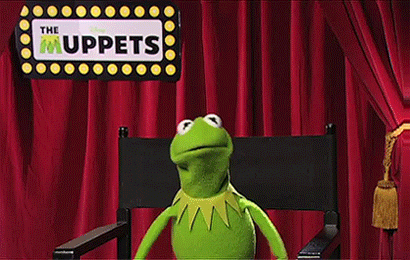 That was seriously what I looked like.
This book had one of my favorite beginnings, maybe ever. Having the novel begin with Simon being blackmailed leaves the reader feeling just as confused, angry and bewildered as Simon does. It was an incredibly clever way to get us to instantly care about Simon.
Simon was absolutely adorable. I loved his personality. He didn't feel like a fictional character. It felt like he was a real person, dealing with real teenager problems. And that goes for the rest of the characters as well. All of them were unique and interesting. And they all had their own personalities, quirks and problems.
Abby was this incredibly funny and sweet character and she always had Simon's back. I thought it was really cute that Abby was the one that Simon came out to first. And although it caused tension between Simon and Leah because he told Abby first, I thought it made a lot of sense that he told her first.
Leah was my favorite side character. I loved her sarcasm and how deadpan and cynical she was. Her crush on Nick was adorable; I'm kind of upset that she and Nick didn't get together. I love that we find out that she's kind of had her own agenda. She turns out to be a kickass drummer which is awesome. She's probably my favorite character because I related to her the most.
Nick was really cool. He was this amazing guitar player and an overall really chill guy. I really loved how he took the news of Simon being gay. He didn't make a big deal about it. He just accepted it and told Simon that he had his support. Now, although I'm mildly upset that Nick and Leah didn't get together, I think that Nick and Abby are an adorable couple.
I really love Simon's family. How awesome would it be to have a home life like Simon's??His parents were so incredibly supportive and reasonable. Alice was so cool and Nora was so interesting. And his family has the coolest Christmas traditions. Seriously. The coolest.
Let's talk about the whole blackmail situation.
Martin was unbelievable. He was blackmailing Simon because he liked Simon's friend Abby. Not because he hated Simon or because he wanted to embarrass him in front of the entire school. But because he liked his friend.
This was the worst possible way to go about trying to be with Abby. Really. How could he possibly think that that was a good idea??
And then, when Martin got upset at Simon for not helping him with Abby and he put up that horrible post. I hated Martin.
Moving on.
Simon and Blue are seriously the cutest. OMG!
I love that their relationship started via email. And that they learned each others inner self first.
I did not know who Blue was until it was revealed.
Just like Simon, I was completely convinced that Blue was Cal. I thought that all the clues led to him. But, then when Simon guesses about Blue's identity, we learn that Cal is definitely not Blue.
So, Simon then thinks that Blue is Martin. The horrible guy that's blackmailing him. I didn't think it was Martin at all. I was sure that Blue would never blackmail Simon, especially over his sexual identity.
Towards the end of the book, I did start to suspect Bram. And I was starting to hope that it was him. But I wasn't 100% sure.
So, when Bram was finally revealed to be Blue, I was still really surprised. It made me really happy that Bram was Blue.
Simon and Bram have to be one of the cutest couples ever. ❤ ❤ ❤
I wish we had gotten to follow the progression of their in person relationship more.
And then there is Martin's sort of redemption. We learn that Martin was really jealous of Simon and that Martin had been going through a difficult time with his family because of his brother coming out. Although this all made me feel very bad for Martin, it didn't excuse his actions. Therefore,  I still hate him. But, in a way it led to Simon and Bram meeting in person quicker. So……I hate him but I'm kind of, sort of, a little bit grateful….?? But not really.
---
Overall, I really enjoyed this book. It didn't top my favorite contemporary, but I'd say it's my third favorite.
My favorite part: The Halloween party. It was so funny.
---
So, those were all of my thoughts and feels about Simon vs. The Homo Sapiens Agenda.
Did you guess who Blue was? Would you forgive Martin after he explained himself? What was your favorite part? Who did you relate with the most?
Tell me all of your thoughts and feels down below!
---
Follow me!