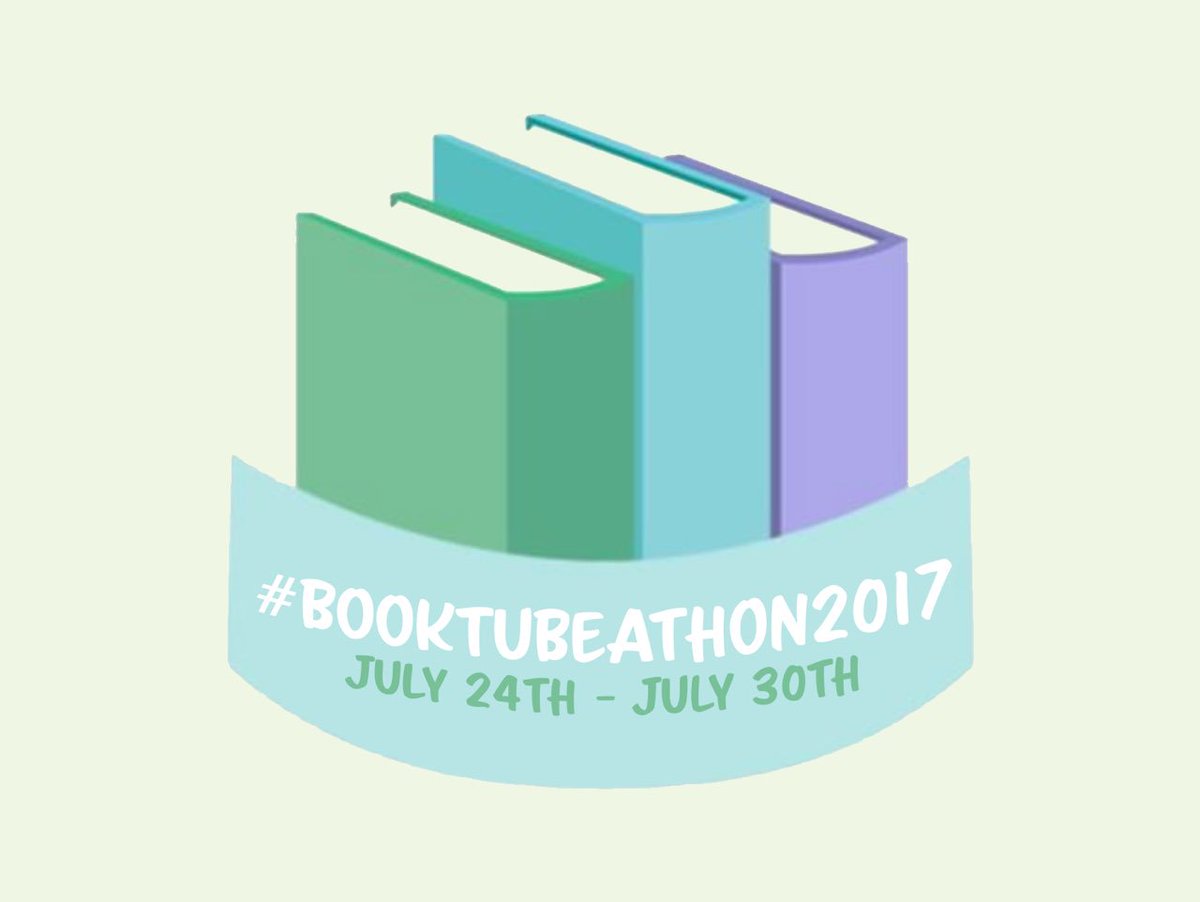 It's Booktubeathon time again!
I completely forgot that the Booktubeathon would be taking place this month and therefore I have no game plan for it. Not a complete plan anyway haha. But, I am very excited to be participating yet again and I hope that I will be way more successful than I was last year….because uhhh I decided that I would take a "break" from reading and watch Harry Potter….and that turned into a Harry Potter marathon….oops.
So, I am going to strive to be a lot more successful this time around. I'm not sure if I'll be able to complete all the challenges, however, my main goal is just to spend the week reading and read as much as I can.
---
Also, because I don't have a complete plan and I want to keep up with my reading and keep myself motivated for the week, I'm planning on doing daily updates! Just a small post everyday of the readathon to let you know how many pages I've read and what books I picked up and just an overall rundown of my reading day! I'm really excited to try it out and if it works or if I really like it then it may be something that I do for future readathons.
---
I'll be linking the official Booktubeathon announcement and official challenges video below if you'd like to check those out! Please let me know if you're planning on participating and what you're planning on reading for the week!
---
The way I'm going to set this post up is going to be a little different. First I'm going to share all of the challenges and then I'm going to share what I'm actually planning on reading for the week and then wrap up by linking the official Booktubeathon info.
I'd also like to mention that because of when this readathon will be taking place, there will only be one more day in July after it is finished. And therefore, my wrap-up for this readathon will be apart of my usual monthly wrap-up.
So, without further ado, lets talk about the challenges!
---
I'm actually not the biggest fan of this years challenges. I think that all the previous years have had much, much better challenges. But, that's okay; I'm still going to try and complete them.
The 2017 Booktubeathon challenges are as follows.
Challenge 1:
Read a book with a person of the cover
Challenge 2:
Read a hyped book
Challenge 3:
Finish a book in a day
Challenge 4:
Read about a character that is very different from you
Challenge 5:
Finish a book completely outdoors
Challenge 6:
Read a book you bought because of the cover
Challenge 7:
Read seven books
---
 Now, as I said above, I don't have a completely nailed down game plan for this readathon. I'm going to do my best to complete all the challenges, however, I'm not going to be going about that the "traditional" way. I'm pretty much just going to read as much as I can by reading what I want, by picking up whatever books I feel like throughout the week and hopefully tick off all the challenges in doing so.
Let's start by talking about what I'm for sure planning on picking up and then I'll let you know some of the things I'm contemplating reading after I finish those.
First, I will DEFINETELY FOR SURE, be picking up Peaches by Jodi Lynn Anderson. I've really been wanting to read this book for awhile now and after Lord of Shadows, I am in desperate need of a light and easy contemporary. I'm also wanting to pick this up because I think that for readathons, it is a really good idea to pick up a smaller duology or trilogy. It's easier to push through multiple books at a time if they're apart of the same series because you don't have to jump from world to world and it gives you a set number of books to get through instead of trying to just find a stack of random books on your shelf. So, in saying that, Peaches in apart of a trilogy and I will therefore be picking up the second and third books, The Secrets of Peaches and Love and Peaches.
I am also planning on picking up Scott Pilgrim Vol. 3: Scott Pilgrim and the Infinite Sadness by Bryan Lee O'Malley. I figured this would be a really fast and easy read to knock out during a readathon and I'm still slowly working through this series.
And the last thing that I'm for sure planning on picking up is Juniper Lemon's Happiness Index by Julie Israel. This is the official Booktubeathon pick. This is the first time that there's been a "book club" pick if you will. I'm really excited that this idea is being introduced this year. But, I sadly don't actually have this book in my possession yet. I ordered it last week, however, I ordered from Book Depository, and although Book Depository is amazing and I love them, it takes forever to receive your books. I'm really hoping that I'll receive it sometime through the week and that when I do get it, I'll have time to read it or at least start it.
That's all I'm for sure planning on picking up. And if I get through all of those, then I have a couple of things that I'm going to throw in to try and accomplish all the challenges and to have a total of 7 books.
In the order I placed with Juniper Lemon's Happiness Index in it, I also ordered An Illustrated History of Notable Shadowhunters and Denizens of Downworld by Cassandra Clare and Illustrated by Cassandra Jean. I CAN NOT WAIT TO GET MY HANDS ON THIS BOOK. I'm so excited for it and I will probably read it as soon as I get it. So, if my order gets here in time, this will definitely be read for the readathon.
And, I'm pretty much just going to pick up whatever else I feel like for the rest of the week.
---
Here's all the Booktubeathon official info and challenges if you need to know more about the readathon or if you're thinking about participating!
---
And that's all for my Booktubeathon 2017 TBR! I'm really hoping that I'll be more successful this time around and that I'll be able to get through all the challenges. However, I am remaining pretty laid back with my TBR and I really don't know what I'll end up reading by the end of the week. If you're going to be participating, please let me know and share with me what you're wanting to read this week whether you'll be participating or not!
---
Thank you so much for reading and I hope you keep visiting!!
Follow me!